HARD DRIVE
ROCK 'N ROLL
'97-'98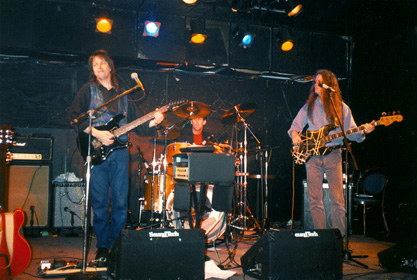 THIS WAS HARD DRIVE AT "THE 19TH HOLE" WITH RICHARD, JEFF AND GREG. DRUMMERS VARIED AT DIFFERENT GIGS DEPENDING ON WHO WAS AVAILABLE.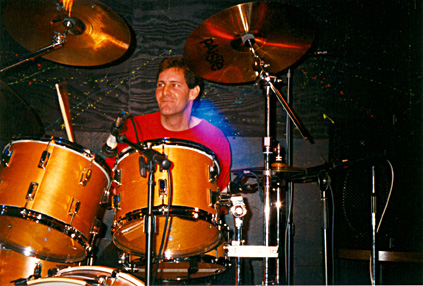 HERE'S JEFF AT "THE 19TH HOLE". HE SAT IN WHEN HE WASN'T WITH HIS BAND "THE GUILTY PARTY".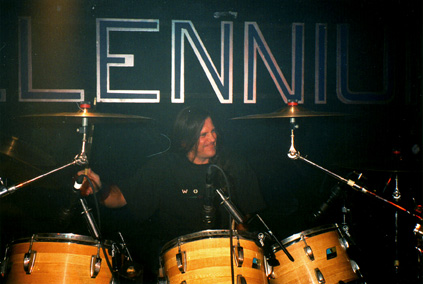 THIS IS MARTY WITH US AT "MILLINEUM". HE SAT IN WHEN HE WASN'T WITH HIS BAND "OZ KNOZZ".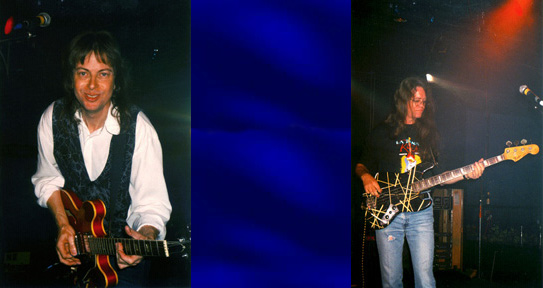 THE CORE OF HARD DRIVE. RICHARD (GUITAR) AND GREG (BASS). MY EX-DRUMMER FROM MIXED EMOTIONS, TOM, COMMENTED I WAS DOING "THIS IS YOUR LIFE". WE DID A LITTLE MATERIAL FROM PRACTICALLY EVERY BAND I HAD PLAYED IN OVER THE YEARS.

MP3's
Live At Millineum 1/2/98
with Richard, Greg and Jeff
01 Righteous
02 Crossroads
03 Freeway Jam
04 Sweet Little 16
05 Trademark
06 I'm Goin' Home
07 Goin' Down
08 Cliff's Of Dover
09 Stop In The Name Of Love
10 Temptation Eyes
11 Wipeout / Walk Don't Run / Apache / Pipeline
12 Slow Down
13 Europa
14 All Along The Watchtower

All of the above pictures of Hard Drive were taken by Jeanne Heath.

MAIN PAGE
BLOWTORCH REPAIR
BLUE FLASH
MIXED EMOTIONS
LIBIDO
GUITARS IN SPACE
ROCKER'S MOON
PHIL 'N THE BLANKS
EXPLODING HEARTS
WILD CHILD
BERYL GRADY